Busselton Wedding Ballroom Reception Venue
Celebrate your wedding reception – large or intimate - in our Ballroom
Abbey Beach Resort Busselton in the Margaret River Region, boasts an extravagant Ballroom, an impressive venue with a cathedral height ceiling. It is suitable for all types of wedding receptions, large or intimate.
The ballroom covers an extensive 335m2 and this wedding venue can be set up in several different styles.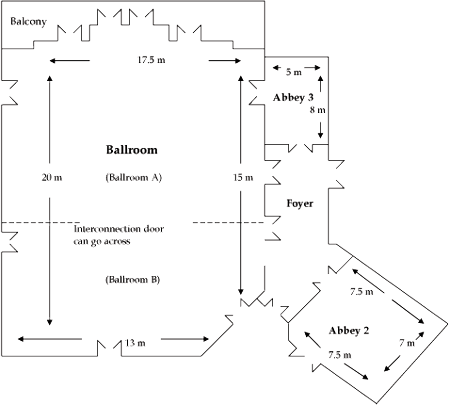 The Ballroom can be divided into two areas giving you as much space as you need. Adjacent to the Ballroom area are also two extra rooms available.
Abbey 2
Adjacent to the Ballroom and Abbey 3, this 55m2 room is spacious enough for catering purposes or for use as a bridal party refreshments room.
Abbey 3
This room is adjoining the ballroom with interconnecting doors. This space is ideal as a gift room.